Hey, I'm Mike. I've been around this site for a while now...if you knew me back when I started, I'd say I'm a pretty different person now. One of these days I'll go update all my old reviews that I no longer agree with (and those that I'm simply embarrassed to have my name attached to ).

However, that day is further now than it ever was. I now write for livemusicguide.com--anything written by Associate Editor Michael Denison is by yours truly. So to write here is something of a conflict of interests. Having said that, my Best Of lists will always show up here. So basically...I'm here as a reader, not really as a reviewer.

What do I listen to, you ask? My niche is in post-hardcore, but I'll listen to most anything--punk-pop, most forms of metal, indie, ska, classic rock, electronic, post-rock, the list goes on. Let me know if there's anything you think I should check out; I'm always willing to expand my library.

I do play video games once in a while... or whenever I can. I've got a PS2 and Wii...if you want my Wii #, ask in a comment or an email (the address is at the top of my profile). I also enjoy taxing my MacBook with StarCraft 2 (not exactly at an elite level, though) and Minecraft. Otherwise I mostly play action-RPGs and music games, but again I'm always open to recommendations.

Albums I really want to get my hands on:
Thrice--Major/Minor--September 27
And Then There Were None--untitled--???
The Myriad--untitled--early 2011


Some of my favorite writers here:

Music
smarterthan3
wildcatblue7
blindsider
punkrawka
divad23
consumingfiyah
blackstar40

Games
StarSoldier1
kjell1979
ChromeKiller

What My Ratings Mean
Album Ratings
5 Stars: Pick this up ASAP, possibly even if it's not in a genre you'd prefer. If you like the genre, you NEED this album.
4 Stars: Strong but with weaknesses. Still a good buy if you like the genre.
3 Stars: Average. Maybe not worth your time and certainly not mind-blowing.
2 Stars: Poor. Not recommended except for diehard fans.
1 Stars: Terrible. Don't even bother thinking about considering getting this.

Individual Song Ratings
100%= Perfect. I give this out extremely rarely--a song needs the perfect mix of passion, skill and depth to get this rating. To give you an idea of how hard it is to earn this score, I can say right now that I'd give it to about five songs in existence. I don't give perfect scores on whims. (Well, I may have in my past, but I don't anymore.)
90%-99%=Excellent, not far from perfection.
80%-89%=Good. Enjoyable and worth listening to.
70%-79%=Average. Either it's very inconsistent or it's just forgettable.
60%-69%=Bad. Irritating in some way and lacking sufficient/any redeeming qualities.
59% and below=Will raise your blood pressure from sheer frustration. Avoid it like the plague.

As a reward for reading all the way through this profile...here are some webcomics from xkcd.com! Enjoy.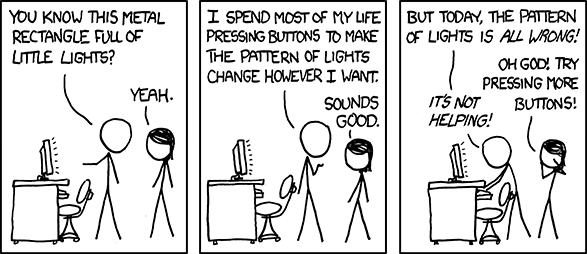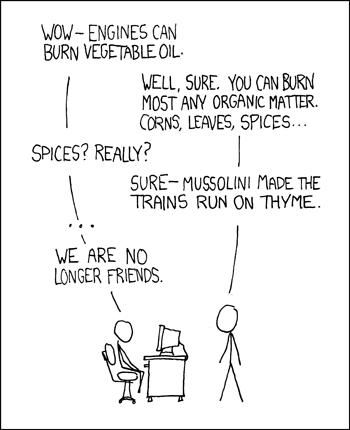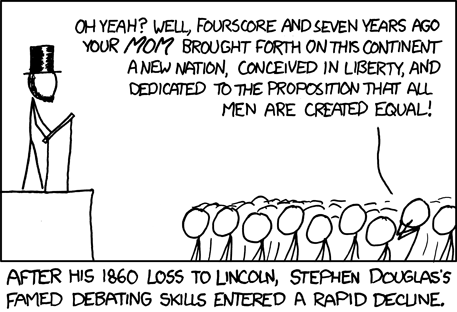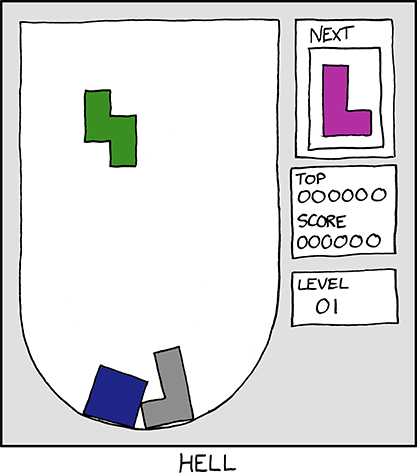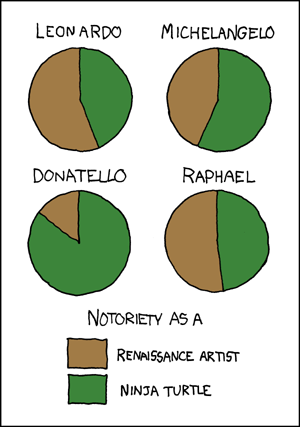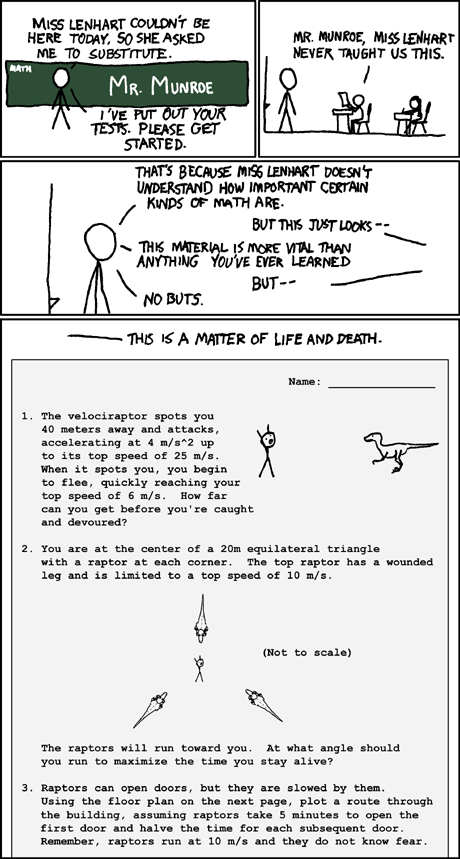 Got any questions? Contact me, and I'll help you out. Peace out and God bless.
-Mike