Note: This account is no longer active.




About My3LilMen

- Top 1000


Member:

Chelle

Epinions.com ID:

My3LilMen

Location:

NC

Member Since:

Feb 23, 2000


Yeah!! I finally wrote a NEW review!! :) more

Activity Summary

Reviews Written: 312
Member Visits: 33,196
Total Visits: 224,180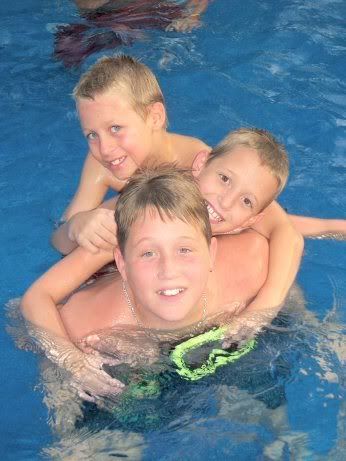 My 3 Lil Men - not so little anymore huh?
I am 34 years old

I have an Associates Degree in Criminal Justice

I have been with my husband, Jay for over 17 years and married for almost 15.

My husband and I have three boys (13, 11 and 9) that manage to always keep our home full of entertainment and love

While I love all animals, reptiles and I have an understanding. We leave eachother alone and we both remain happy.

I am a photo fanatic

I spend too much time watching television

I enjoy camping - roughing it style, but now we own a camper



The Pictures Below Represent The Reasons My Heart Is So Full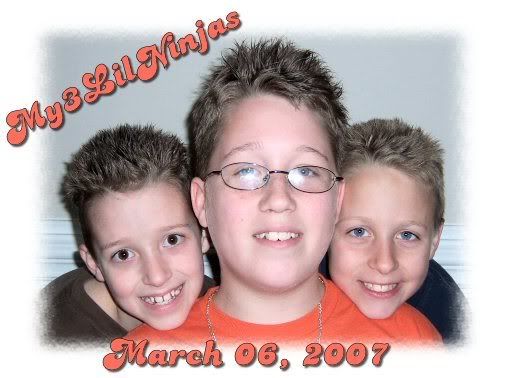 Dusty (10), Dillion (12) and Dakota (8)
The family picture above was taken on our vacation in July of 2006 at Carolina Beach, NC.
I have been a member here at Epinions for a very long time. I took what I thought was going to be a mini vacation but before I knew it five years had passed. Yet, here I am back as promised. I look forward to catching up with my old friends and making many more in the future.


~~~~~~~~~~~~~~~~~~~~~~~~~~~~~~~~~~~~~~~~~~~~~~~~~~~~~~~~



• Rock_On • Mountainhigh • HawgWyld • Maggsmomm • Patch3boys •
~~~~~~~~~~~~~~~~~~~~~~~~~~~~~~~~~~~~~~~~~~~~~~~~~~~~~~~~





I place High Expectations on myself and would like to welcome any and all comments on my Epinions, negative or positive. I may or maynot agree, but there is never any harm in sharing your compliment, advice or even criticism as long as it is given with respect.

To Each and Every one of you that have added me to your WOT, Thank You. I am honored to be trusted by you and will do my best to continue writing to the best of my ability.