Hello, I'm Mark a.k.a. Shopaholic_man! I am 47, and I live near Boston, Massachusetts. I'm divorced and live with my teenage son. I write reviews here on Epinions about all sorts of things. If you'd like to contact me, you may e-mail me at shopaholic_man@comcast.net.

I start my day with a couple good cups of coffee

Cuisinart Bean Grinder // Breville Burr Coffee Bean Grinder
Bunn GRX Coffee Maker // Bodum French Press Coffee Maker
Peet's Coffee Major Dickason's Blend // Sumatra // French Roast // Kenyan // Arabian Mocha-Java // Arabian Mocha Sanani // Costa Rican
(order your own at Peet's Coffee & Tea Online Store)
LavAzza Crema E Gusto Expresso Ground Coffee // Cafe Ground Expresso // Premium Drip Ground Coffee // Gran Filtro Coffee Beans
Folgers Gourmet Coffee Vanilla Biscotti // Caramel Drizzle // Chocolate Truffle // Creme Brulee
Dunkin' Donuts Original Blend Beans
Emeril's Breakfast Blend
Maxwell House Master Blend Ground Coffee

I love to play guitar, I just started taking lessons a couple years ago. My son is actually quite good and has been playing since he was 11.

Guitar Reviews

Fender Parlour Acoustic
Fender Squier
Fender Standard Stratocaster
Fender VG Stratocaster
Fender 60th Anniversary Telecaster
Epiphone G310
Gibson SG Standard
& a Mandolin Review! Kentucky KM 700 Mandolin

Amplifier Reviews

Marshall MS2 Mini Practice Amp
Fender Frontman 25R Combo Amp
Line Six Spider III Modeling Amp
EVH 5150 III Amplifier EVH 5150 III 412 Speaker Cabinet
Randal KH15 Kirk Hammett 15 Watt Combo Amp
Peavey Vypyr 15 Watt Combo Amp // 30 Watt Combo Amp

Guitar Accessories

Cry Baby Wah Wah Pedal
Sabine Nextune Guitar/Bass Tuner // Sabine Nextune 12z Chromatic Tuner
Kyser Capo
Hercules Guitar Stand
Snap Jack Guitar Cables

Guitar Tab and Other Books on Guitar Playing
The Best of AC/DC
The Beatles - Abbey Road
Black Sabbath Tab Book
Franz Ferdinand
Genesis Guitar Anthology
Guns N' Roses Complete
Led Zeppelin Complete
Metallica - Ride the Lightning // Metallica .. and Justice for All
Pink Floyd - Wish You Were Here // Pink Floyd - Dark Side of the Moon
The Rolling Stones Singles Collection - The London Years / Guitar Tab Edition
Rush - Guitar Anthology
Stevie Ray Vaughan - Lightning Blues Lead Guitar
Neil Young Anthology
Chord Master - How to Choose and play the right guitar chords
Total Scales Technique and Application
The Rock Guitar Scales Deck
Electric Guitars - The Illustrated Encyclopedia

Guitar Learning Programs
Guitar Pro 5 Computer Program
Learn Songs from Pink Floyd - Dark Side of the Moon Instructional DVD
& one for the Mandolin Introduction to the Mandolin DVD

Maybe one day I will be able to play like some of my favorite guitar players

Buckethead Monsters and Robots // Chicken Noodles // Population Override // Decoding the Tomb of Bansheebot // Acoustic Shards // Cobra Strike The 13th Scroll // The Cuckoo Clocks of Hell // Enter the Chicken
David Gilmour On an Island // Live in Gdansk
John 5 Songs for Sanity // Devil Knows my Name // Requiem
Eric Johnson Live in Austin, Texas // Alien Love Child Live and Beyond
Joe Satriani Professor Satchafunkilus and the Mysterion of Rock // Surfin' with the Alien 20th Anniversary Edition
Steve Vai Flex-able // The Ultra Zone // Sound Theories Vols 1 & II
Stevie Ray VaughanLive at Carnagie Hall
I love to eat good food:

Restaurant Reviews

Bertucci's Pizza & Italian various locations South Shore, MA
The Blue Room Nouveaux Cuisine, Cambridge, MA
Cafe Bella Fancy Italian Restaurant in Randolph, MA
Doyle's Irish Pub in Jamaica Plain, MA
Hooters Waitresses serve food and drink Boston, MA
Longhorn Steakhouse Steakhouse in Pembroke, MA
Moe's Southwest Grill Mexican Food Hanover, MA
Mount Vernon Restaurant & Pub Steak & Lobster, Somerville, MA
Red Lion Inn American Cuisine, Cohasset, MA
Red Robin Awesome hamburgers - Plymouth, MA
Rock Bottom Brewery American Cuisine, Boston, MA
Smokey Bones Rib House in Randolph, MA
Texas Road House Steak House, Brockton, MA

I love to go out in my canoe

I love to watch movies:
Top Ten Movie Lists

Asian Cinema
Action
Alien Movies
All Time Favorite Movies
Box Sets (DVD gift ideas for everyone!)
Children's Movies (from a big kid)
Christmas Comedies
Comedies
Cop Dramas
Cult Favorites
Halloween Top 10 Fun Movies
Heist Movies
Top Ten Hitman Movies
Horror
Japanimation (Anime)
Top 10 Organized Crime Movies
Top Ten Political Movies
Top 10 Psycho Dramas
Romance - the 10 Worst
Romance - My 10 Favorites
Slasher Films
Songs in Movies
Sci-Fi
Tearjerkers
Teen Films
Vietnam Movies
War Movies
World War II Movies
Westerns
I love to Listen to Music:
Top Ten Music Album / Artist Lists

Top 10 SACDs/DVD-Audios(actually 18 albums altogether)
My favorite heavy metal albums from "back in the day"
Top Ten Concerts
Top Ten Bass Players
Top Ten Blues Artists
Top Ten Heavy Metal Singers
Top Ten Keyboard Players
Top Ten Rock Guitar Players
Top Ten Sexy Songbirds
Top Ten Soundtracks

I love high fidelity music, especially in surround sound. I was one of the three people that got into SACDs and DVD - Audio. If you are one of the other two, I hope you enjoy these reviews!
SACD Reviews

Cecilia Bartoli - The Salieri Album
Beck - Sea Change
Tony Bennett / K.D. Lang - A Wonderful World
David Bowie - Ziggy Stardust
Eric Clapton: 461 Ocean Boulevard // Slowhand
John Coltrane - Blue Train
Miles Davis - In a Silent Way
Getz/Gilberto
Billie Holiday - Lady in Satin
John Lee Hooker - Boogie Chillen'
B.B.King - Reflections
Diana Krall - When I Look in your Eyes
Oasis - Whats the Story Morning Glory
The Police: Outlandos D'Amour // Regatta De Blanc
The Rolling Stones - Big Hits (High Tides and Green Grass)
Steely Dan - Gaucho
Roger Waters - Ca Ira (An Opera in 3 Acts)
DVD-Audios, Dual Discs and other Surround Sound Album Reviews

Björk Post // Debut // Homogenic // SelmaSongs // Vespertine // Medulla // Drawing Restraint 9 (all on dual disc with DTS 5.1 and Dolby Digital Surround)
David Bowie Stage // David Live
Eric Clapton & B.B.King - Riding with the King
Alice Cooper - Welcome to My Nightmare
Dire Straights - Brothers in Arms 20th Anniversary Edition (Dual Disc with DVD-Audio on DVD side)
The Doors - L.A. Woman
Donald Fagen - Morph the Cat (CD/DVD-Audio Pack)
The Flaming Lips Yoshimi Battles the Pink Robots // The Soft Bulletin
Fleetwood Mac - Rumours
Foreigner - Four
Alicia Keys - Songs in A Minor
Metallica - Metallica (the Black Album)
Queen - A Night at the Opera
R.E.M. Green (CD/DVD-A digipack)
Santana - Supernatural
Britney Spears - In the Zone
Steely Dan - Two Against Nature
The Talking Heads Brick (complete set of Dual Discs) // '77 // More Songs About Buildings and Food // Fear of Music // Remain in Light // Speaking in Tongues // Little Creatures // True Stories // Naked
Neil Young Harvest // On the Beach // Hawks n Doves // Road Rock Volume 1

I love Concerts, and in addition to having seen over a hundred live shows, I also review quite a number of concert DVDs. I have placed all of my concert and music video DVD Reviews in an easy to navigate guide which I add to all the time. Check it out!
Shopaholic's Complete Concert DVD Review Guide

I also love Jazz and Blues!
Blues & Jazz CD Reviews

B.B.King - Blues is King
B.B. King - Live at the Regal
B.B.King - Live in Cook County Jail
Ray Charles - Genius & Soul: 50th Anniversary Collection Box Set
John Coltrane - Coltrane for Lovers
John Coltrane - Trane's Blues
John Coltrane - Ascension
John Coltrane - Interstellar Space
John Coltrane - The Heavyweight Champion:Complete Atlantic Recordings Box Set
John Coltrane - Live at the Village Vanguard: The Master Takes
John Coltrane - Live in Japan (4 CD set)
John Coltrane - One Down, One Up: Live at the Half Note
John Coltrane - Newport '63
John Coltrane and Johnny Hartman
Miles Davis - The Legendary Prestige Quintet Sessions
Bill Evans Trio - Moonbeams
Stan Getz - Apasionado
Stan Getz Meets Gerry Mulligan in Hi Fi
Johnny Hartman - Hartman for Lovers
John Lee Hooker - Mr. Lucky
John Lee Hooker & Canned Heat - Hooker N Heat
Antonio Carlos Jobin - Wave
Diana Krall - When I look into your eyes
Diana Krall - From this Moment On
Thelonious Monk - Straight, No Chaser
Thelonious Monk - Underground
Pharoah Sanders - Save Our Children
Kendra Shank - Reflections
McCoy Tyner - Guitars

and Heavy Metal

Blind GuardianA Twist in the Myth // Nightfall in Middle Earth // Follow the Blind/Bright Eyes
Dissection - The Somberlain
Dethklok - The DethAlbum
Ensiferum Iron // Victory Songs
Finntroll Midnattens Widunder // Ur Jordens Djup
Metallica - Death Magnetic
Metalocalypse - Season One DVD
Nightwish - End of an Era
Turisas - The Varangian Way

I love audio / video equipment. What you got back home, little sister, to play your fuzzy warbles on? I bet you got little, save pitiful, portable picnic players. Come with uncle and hear all proper! Hear angel trumpets and devil trombones

Audio Visual Equipment

Amplifier and Receiver Reviews

Rotel RB 991 Power Amplifier
Denon AVR 1905 7.1 channel Surround Sound Receiver
Yamaha HTR 5280 5.1 Channel Receiver
Yamaha RX - V 659 7.1 Surround Sound Receiver
Yamaha RX - V663 7.1 Surround Sound Receiver

DVD Player Reviews

Samsung BDP-1000 Blu Ray Disc Player
Pioneer Elite 47A SACD/DVD-Audio/Video Player
Pioneer DV-563A DVD Player
Toshiba HD DVD Player
Toshiba Portable DVD Player
Philips Upconverting DVD Player
Memorex DVD Player
PlayStation 3 Blu Ray Player

Speaker Reviews

Polk Audio Monitor 70s Floor Standing speakers
Polk Audio Csi40 Center Channel Speaker
Cambridge Soundworks Model Six Bookshelf Speakers
Cambridge Soundworks M-60 Bookshelf Speakers
Cambridge Soundworks MC 400 speakers
Cambridge Soundworks Surround Sound 5.1 II Speakers
Cambridge Soundworks Center Stage Center Channel Speaker

Subwoofers
Velodyne SPL 1000 series II Subwoofer
Cambridge Soundworks BassCube 8S subwoofer


Monitors / Projectors

Sharp 13" LCD TV
Polaroid 15" LCD HD TV
Optoma H30 Multimedia / home cinema DLP projector
Optoma H70 HD Home Cinema DLP Projector
Westinghouse 27" widescreen HDTV/computer monitor

MP3 Players
iPod Classic 120 GB
Samsung 20 GB MP3 Player
Apple iPod Nano First Generation 1 Gig model
Apple iPod Nano Second Generation 2 Gig model
Kicker iK500 iPod Dock

If you don't want a whole set up, here are some reviews you may find helpful:

Home Theater in a Box Reviews

Cambridge Soundworks MegaTheater Solution 63 System
Cambridge Soundworks MegaTheater Solution 60 System
Yamaha DVX-C700 System
Bose Lifestyle 48 System

My son and I also love to play video games. We have PS2, PS3, X Box, X-Box 360, Nintendo GameCube, Nintendo Wii, PSP, and Nintendo DS, and PC.
Video Games Reviews
Playstation One
Spyro the Dragon for PS1 (now downloadable onto the PS3!)
Playstation Two (PS2)
Bully
Champions of Norrath
Fatal Frame
Guitar Hero
Guitar Hero II
Hitman 2 Silent Assassin
Zatch Bell Mamodo Battles
Playstation Three (PS3)
Assassins Creed
Conan the Barbarian
Little Big Planet
Metal Gear Solid 4: Guns of the Patriots
Ratchet and Clank Future - Tools of Destruction PS3
Sid Meier's Civilization Revolution
Silent Hill: Homecoming
Uncharted: Drake's Fortune PS3
X-Box
Arx Fatalis X Box
The Godfather (X Box)
Need for Speed : Most Wanted Black Edition (X Box)
Reservoir Dogs (X-Box)
The Sims 2 (X-Box)
X-Box 360
Bioshock X Box 360
PC Games
The Movies (PC)
SimCity Societies for Windows

Game Controllers
Mad Catz Wireless X Box Controller
Logitech Cordless Controller for X Box
Sony Dualshock 3 Wireless Controller for PS3
Motorola Slider Bluetooth Headset - PS3 compatible

Blank Media (DVD /-Rs, CD /-Rs) Reviews
Here you can read about my quest for the perfect blank media to burn back up DVDs, CDs and data.

Maxell 8X DVD-Rs (25 spindle pack)
Maxell 4X Printable DVD Rs (25 spindle pack)
Maxell 48 X Printable CD-Rs (30 spindle pack)
Memorex Printable 8X DVD Rs (20 spindle pack)
Memorex Printable 16X DVD Rs (50 spindle pack)
Taiyo Yuden 8X Printable DVD-Rs (50 spindle pack)
TDK 8X Printable DVD-Rs (25 spindle pack)
Verbatim 8X Printable DVD-Rs (50 spindle pack)
Verbatim 52 X printable CD-Rs (50 spindle pack)
I also love watches

Watch Reviews
Citizen Moon Phase Watch A nice elegant dress watch
Citizen Stilleto Watch A very thin no frills dress watch
Citizen 8700 Ecodrive a stylish every day watch
Breitling Chrono Colt A rugged jet fighter pilot watch
Omega Seamaster A serious rugged scubadiving watch, fancy enough for James Bond.
Nike Oregon a fun cool looking watch for hanging out.

If you want to know how I rate, it's pretty simple. If your review contains a lot of details that I think would truly help the average person to decide, you get a very helpful. I don't care if I completely disagree with you so long as you state your case with facts. The key word for very helpful though is a lot of info. For example, if you review a piece of electronics like an 800 dollar receiver, or a 2500 dollar plasma T.V. with one paragraph, you won't get a very helpful from me. For any big ticket item review, I want to know a LOT about it. For a movie, at least tell me more than the basic plot. I want to know how the acting was, how the direction was, and mostly how did YOU like the movie? If you say some things that are helpful enough to assist with a decision, I rate helpful. If your opinion contains only a couple details about a product or movie, I tend to rate somewhat helpful, and reviews unreadable due to all caps or numerous grammatical and spelling errors and limited info get not helpful.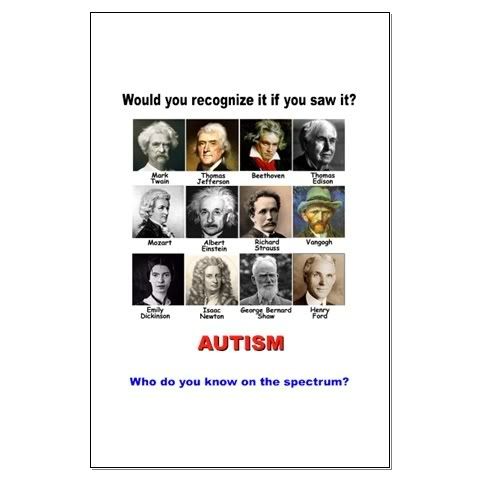 Your Movie Buff Quotient: 96%
You are a movie buff of the most obsessive variety. If a movie exists, chances are that you've seen it.
You're an expert on movie facts and trivia. It's hard to stump you with a question about film.